Message from Principal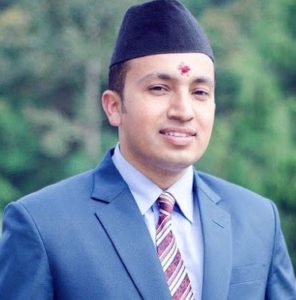 New Millennium College (NMC) is a premier academic institution established in 2000 AD by reputed academicians and seasoned educationists. The college has produced many national and international personalities during its more than decade-long history. The outstanding results and esteemed fame of the college are due to it's strong dedicated, enthusiastic, creative and productive management team. Our team believes that every student possesses some kind of hidden aptitude and potentiality. NMC makes students explore their aptitude and potentiality. So that a young citizen of the nation becomes an international personality. "We do not educate a student by telling him what he knows not, but making him what he was not."
We do not compel the student to learn but we inspire them to learn. We never point out a student as wrongdoers rather we try to look into ourselves why we have not been able to make them understand. We try to promote critical thinking rather than rote learning. We believe we are the pioneers in guest lectures and counseling speeches. Those lectures and the speech have turned to be an elixir for shaping the minds of students and building up their careers.
The college provides quality education to the students with a personal touch. We provide care, counseling, and competitive education so that each individual is able to recognize their own potential and make it flourish. Our teaching pedagogies and conducive environment make students curious and eager to acquire knowledge. The college does not emphasize only theoretical knowledge; it prioritizes practical performance. Frequent field visits, seminars, conferences, symposiums, and course-related workshops along with non-credit courses for leadership and personality development are some of our attempts for enhancing the practical knowledge of the students.
Several factors play a prominent role in the academic success of the students. However, experienced or seasoned faculties, discipline and cozy infrastructure seem to be more crucial. Hence, the college has maintained a unique combination of the educationists, disciplines, and state of the Art infrastructure.
Suvash chandra Joshi
Principal
Message from Managing Director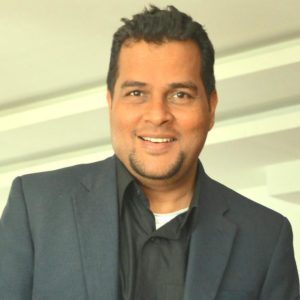 I want to start my message by thanking those people who have believed in education as a means of social construction. It is an honor for me to give you the most cordial welcome to our college. I believe that education is the key to developing a new generation with a new mentality. The people who have developed and transcended through times have put their best efforts into the field of education. It should be noted that this new generation is different from ours, but they are equally important and with opportunities that most probably, past generations did not have.
Education should not be taken as a business- it is a right. We live in the era of the knowledge economy. There is no doubt that the greatest asset with which a nation can be uplifted is education, which is also the driving force for prosperity. It is not possible to deny that the results shown by the various educational evaluation bodies, both national and international, have evidenced failure of the national education system, which has failed to respond to the needs of the population to develop human potential and skills and to face the challenges of the new reality that we are living in.
We understand that our students are only with us for a few years so we have designed our program to provide experiences, challenges, and opportunities that guarantee that they become knowledgeable, active, committed and inspired. In addition, it is my personal goal to provide you with an excellent study environment. Our intention is to prepare you to face the challenges in the future. Education should not be a competition of knowledge. It should be a competition of creative imagination. We encourage our students to the path to wisdom.
Whatever your life project and your aspirations in the field of education, we welcome you to this hive of ideas, studies, knowledge, imagination, and possibilities at New Millennium College. We hope to receive you at our college so that you will feel welcomed into our family and with your expertise in the field of education, we would be able to build a better society.
Managing Director
Deepak Raj Joshi
Message from Chairperson
Education is a right and not a privilege. It is indeed the differentiating characteristic of success. The positive impact of Education on earning, wages, and economic growth are well documented. It is, therefore, an outlook that gives a definite purpose in life. Although education may encompass information, knowledge, and skills, its boundary extends far beyond these points. Garnering wisdom, insight and selfless ambitions are also encompassed by education. The education, in fact, is the elixir to becoming a responsible citizen and a good human being. The preceding sentences are a precise depiction of what NMC has envisaged.
New Millennium College has existed for more than a decade and has been playing a seminal role in the growth of the educational sector in Nepal. By virtue of being housed in Kathmandu, it attracts the best of the minds in the country-be its faculty or students.
With education at an inflection point, we at NMC are conscious of our responsibility as a premier institution of the country and therefore, groom future leaders by following a judicious blend of theory and practice, using highly innovative teaching pedagogy. The approach to pedagogy combines fieldwork, case studies and instrumented feedback with a strong emphasis on concepts and theory. The intent is to encourage intellectual curiosity and open minds to the adventure of ideas. Our endeavor is to produce system thinkers and problem solvers, who go in to make this world a better place to live. And our alumni, who we consider our assets, are a testimony to the fact.
NMC rewards initiative, novelty and thinking outside the box. Our students are individualists of enormous intellectual energy with a talent for collaboration and teamwork. We are a group of diverse individuals, who possess flair and dynamism that develops in a metropolis like Kathmandu and thrive on challenges both inside and outside the classroom.
If you are stimulated by cost-effective and high value-adding degrees and motivated by rigorous academics, then NMC is the place for you.
Shyam Prasad Mainali
Chairperson